We offer a variety of USA Gymnastics Competitive Team Programs.
Learn more about our competitive team programs below.
USA Gymnastics Development Program Team
The Columbia Gymnastics USA Gymnastics Development Program team is a challenging, well-rounded and enjoyable training program for gymnasts 5yrs. and up. The program concentrates on developing overall competitive gymnastics skills, while considerable attention is devoted to developing life skills that will carry beyond the competitive arena. Emphasis is placed on individual accomplishments and a positive attitude.
We view competition as an essential part of the total gymnastics experience. It teaches that reward comes from demonstrating improvement, being recognized for individual and team accomplishments and from trying your best. Good sportsmanship is a focal point. Reaching a competitive gymnastics level requires a great deal of hard work, dedication, and effort; however, we also recognize that having fun is also an essential element.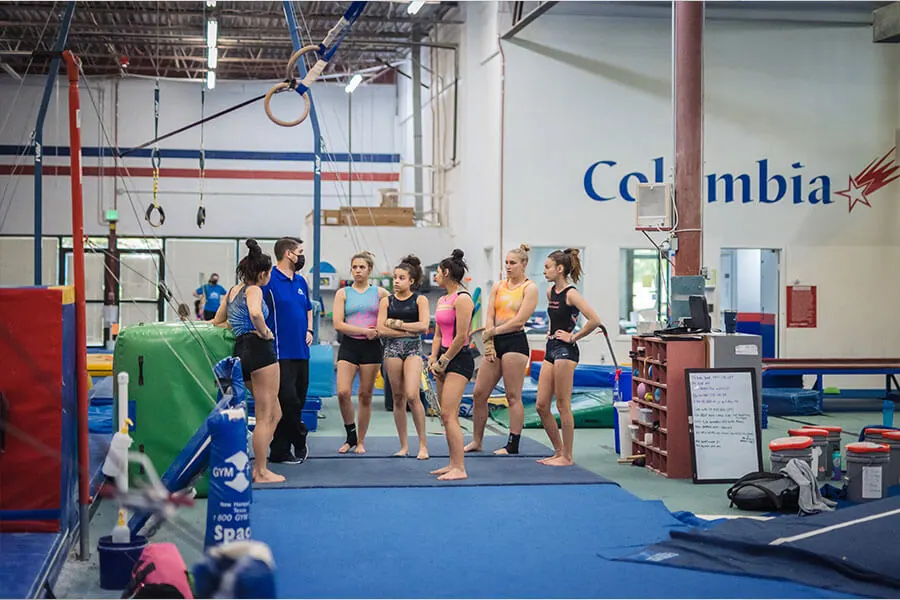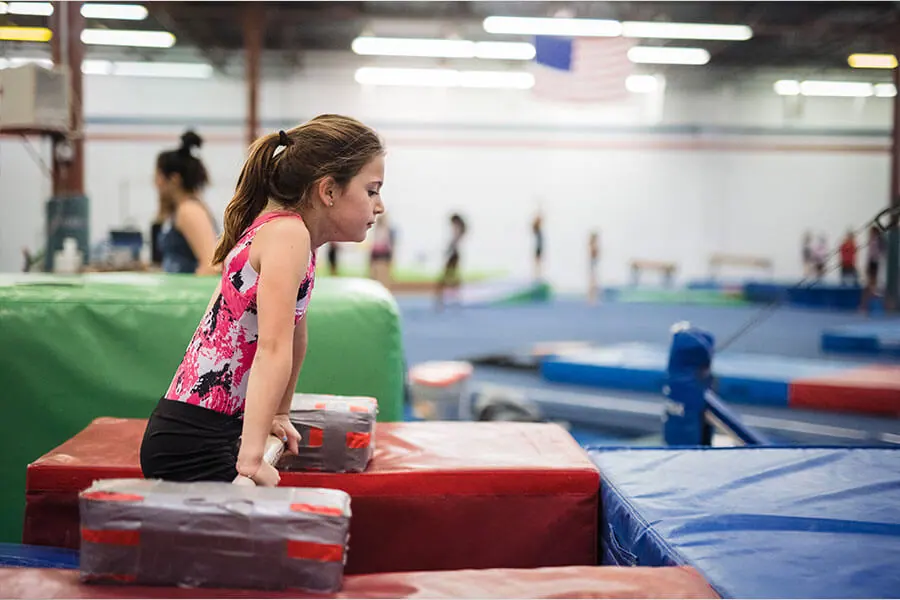 XCEL Gymnastics Program
This league is an alternative optional league for gymnasts who are not seeking the same intensity level of the JO program. It is a more flexible and affordable option than the JO program but still offers great competition experience.
World Gymnaestrada Program
The World Gymnaestrada, hosted by the FIG, is the world's largest display of gymnastics and is held every four years. The next Gymnaestrada will be held in 2023 in Amsterdam, Netherlands!  There is no competition and the main focus is participation. Groups perform with ten to thousands of participants in indoor and outdoor venues. The event is filled with culture from the more than 20,000 participants from over 50 countries. The age range of the participants is 2 years old to 90. Columbia Gymnastics has been part of the USA Delegation to World Gymnaestrada in 2019 (Dornbrin, Austria), 2015 (Helsinki, Finland), 2011 (Lausanne, Switzerland) and 2007 (Dornbrin, Austria).